In order to provide MISOKA members withbetter services, we cooperate with professional dental clinics.
Hope to provide you with understanding and consultingservices on MISOKA toothbrushes by experiencing and effectively using thetoothbrush, so as to provide you with the most personal oral examination andservice !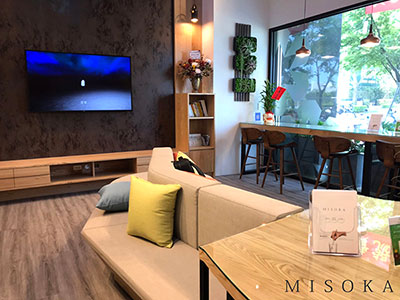 TOUCHING Dental Clinic
Business hours : 9:00 – 21:30 (depending onthe clinic announcement time)
Service hotline : 06-3020247
Address : No. 106, Dongqiao 5th Road,Yongkang District, Tainan City
*MISOKA TAIWAN provides dedicated nano-mineral toothbrush for thetreatment of periodontal disease in MISOKA dental clinic.
-
MISOKA TAIWAN continues to look fordentists who agree with MISOKA's philosophy.
Join hands to contribute to Taiwan's oralhealth!
Welcome dentists to contact us who areinterested.
Contact hotline 07-5213062